Rating: 3 stars
Eleven years ago, Stella and Jeanie disappeared. Only Stella came back.
Now all she wants is a summer full of cove days, friends, and her gorgeous crush – until a fresh corpse leads Stella down a path of ancient evil and secrets.
Stella believes remembering what happened to Jeanie will save her. It won't.
She used to know better than to believe in what slinks through the shadows. Not anymore.
This book wasn't at all what I was expecting, which was both a good and bad thing for me. I overall enjoyed the story, but there was a whole lot of things with it too that made me enjoy it a lot less.
For starters, the book cover for The Creeping is absolutely gorgeous. It's gorgeous in the sense that it's creepy in all of the right ways, making it where the reader wants to dive within the pages to see what the story is going to be about. I know it was one of the things I saw on Goodreads that made me want to read the story, to find out what happened to the characters. To see if the cover matched the overall tone in the book. Whether it does or not depends on the individual reader.
I also enjoyed all of the horror elements in the story, starting from hearing the story about what happened to Stella when she was a child to her looking to uncover the truth of what happened on that day. There was just so much interesting information about the town she lived in and the other girls who went missing that I was interested to see where it'd lead. It made The Creeping a much more interesting read for me because without it, I don't think I would've enjoyed this book quite as much. I like that Stella decided to take the matter into her own hands because we learn so much more about the town she lives in and what she's like as a person that we would've never known. It added to the overall tone of the book, which made me want to continue reading to see what happened next.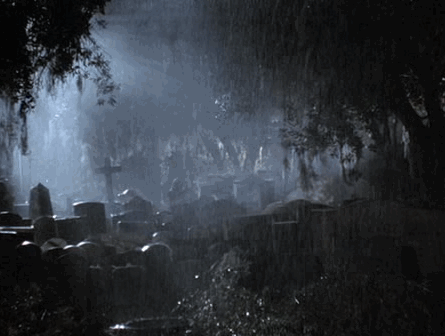 However, there is just so much with this book that I can't look past that made me enjoy it less. For starters, I wasn't fond of most if not all of the characters. Because of what happened in her childhood, Stella ends up becoming one of the popular girls at her school and her best friend Zoey makes her choose between staying friends with her or Sam, the first boy Stella kisses. So despite Stella choosing Zoey over him, Sam still cares about her and tries to be a part of her life. He lets Stella treat him like crap over the years in the hopes that one day she'll realize how much he cares about her.
While she does eventually realize how much he cares and starts to feel the same way, I felt like their whole relationship was completely unrealistic. Especially since she was still friends with Zoey at the time who cares nothing more than about being popular at their school. I also just feel like Alexandra Sirowy added their romance in the story to add some unneeded drama into the book. Because while Stella and Sam grew up together and had been friends for a really long time, I just didn't really see their relationship develop well in the story. I pretty much felt bad for Sam, despite not liking him that much either because he seemed desperate to win Stella over. I felt like he deserved a much better person in his life and just didn't understand why he still cared so much about her when she didn't take his feelings into account at all.
I also hate her relationship with her best friend Zoey. It feels like it's extremely toxic because all Zoey wants is to be the most popular girl at their school. It's to the point where I think she'd be willing to end her friendship with Stella in order to stay at the top. While I get there all in high school and haven't reached maturity yet, their friendship just didn't sit well with me at all. Even during the moments when Zoey backed Stella up and supported her, I still didn't like her because there were a lot of moments when she wasn't there for Stella too.
I also hated the ending of The Creeping. As someone who believes in the supernatural, I felt like there was so much potential to make the mystery of Jeanie's disappearance so much more than what Sirowy decided to do. We were given all this information about the town and other lore that I was expecting something more to come out at the end of it. I was deeply invested in the book because of the horror in the story and we are given a predictable ending for the story instead. The ending was predictable because it felt like an obvious choice to make this person responsible for what happened to Jeanie. And for me, that was extremely disappointing because I saw so much potential for something extraordinary to happen instead. It made this book that much more of a disappointment to me because I felt like there was so much more that could've been explored.
I overall liked reading this book because the horror in the story made me invested to find out what happened next. However, I wasn't quite keen on the YA elements in the story, like the romance between Stella and Sam and Stella's friendship with Zoey was too toxic for me to enjoy. I also didn't like the ending because it felt too predictable and obvious to me when I felt like there was potential for something more. But the horror in The Creeping was exactly what I needed because it kept me reading to find out more.